Message From Director
MIT College of Pharmacy
Welcome to the MIT College of Pharmacy, Moradabad.
Dear Stake holders,

Greetings !!!
The 21st century is a century of innovation and entrepreneurship; this decade has been a period of mergers and acquisitions seen in the Pharmaceutical industries globally. India is amongst the global leaders in providing quality generics to the world and is gearing up for the next level of growth driven by shift towards specialty products, customer centricity and focus on improving quality.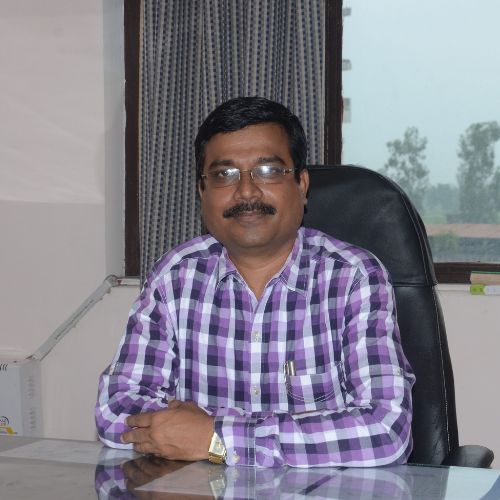 The Indian pharmaceutical industry has undoubtedly emerged as a hub for quality healthcare, extensive research, and cost-effective clinical study all of which have contributed to transforming the business scenario. India has a vast pool of intellectuals with opened up avenues at every step of research and drug discovery and we at MIT College of Pharmacy would like to take the lead in imparting the necessary skills and knowledge essential to excel in this environment. Our execution of Pharmacy programs is focused on a one-to-one teaching-learning experience each and every candidate has an opportunity to enhance their knowledge and skill set. Our focus is on their holistic development, through a judicious blend of co-curricular and extracurricular activities. The teaching pedagogy followed is interactive in nature with an emphasis on hands-on training and skill development.
Our college houses some of the nation's top researchers and educates. We have campuses in Moradabad the Brass City of India in Uttar Pradesh.
The MIT College of Pharmacy is established in the MIT Group of Institutions, Moradabad, affiliated to Dr.A.P.J. Abdul Kalam Technical University, Lucknow. MIT College of Pharmacy has been approved by the All India Council for Technical Education (AICTE) and the Pharmacy Council of India (PCI).
MIT College of Pharmacy is a unique blend of excellence and commitment. Wonderful ambiance to learn, excellent lab facilities with well-equipped machinery, 100% cooperation, and a friendly environment to learn and grow are the key features of our institution. Our institution is complex and designed specifically for health education, research and practice. Pharmacy students have access to modern classrooms, laboratories, and more than 3500 volumes of pharmacy resource materials.
As a Director of MIT College of Pharmacy, I am extremely proud to share the information about our programs (B.Pharm and D.Pharm) and I hope your navigation through our website will assist you in finding relevant information and learning more about the outstanding accomplishment of our extraordinary students, faculty, staff, and campus.
I welcome you to join our dedicated and dynamic team.
Regards,
Prof.(Dr.) Subhranshu Panda
(M.Pharm, PhD., LL.M., MBA)
Director.
directormitpharmacy@gmail.com